The 3 main factors impacting housing this year will be Rates, Inventory, and Increase in Incomes. Let's break it down.
Rates:

We have pointed out that as inflation lowers rates will come down (keep an eye out for May's CPI data – where the lagging housing / shelter data will catch up). If it comes out that we are in a mild recession, history tells us that it also leads to lower mortgage rates (

https://fred.stlouisfed.org/series/MORTGAGE30US

). Lower rates will drive buyers back into the market quickly, as we are beginning to see already.

Inventory:

New homes have not kept up with new household formations (

http://bit.ly/3DXVewG

) and due to low inventory prices will not drop very far in stable markets like the DMV, even if we are in a mild recession.
No one is talking about

the

increase in incomes!

Weighted average wages increased 9% in 2022 which helps balance housing affordability (ADP report

http://bit.ly/40GWVZl

).
Let's look at how an increase in wages can impact housing affordability with a buyer who purchased a home in 2022 compared to a buyer in 2023 with higher rates and higher income, and compared to a 2024 buyer without lower rates but higher income:
$400,000 loan in 2022.
$440,000 loan in 2023. (10% higher)
Household income $9,810 per month (9% or $810 higher)

Mortgage rate 6.0%

Payment = $2,638 (+$842 higher)

Net affordability only $32 more per month
$440,000 loan amount in 2024. (Assuming a flat housing market)
Household income $10,300 per month (5% or $1,300 higher assuming inflation levels off but does not come down further)

Mortgage rate 6.0% (Assuming rates don't go down further)

Payment = $2,628 (+$842 higher compared to 2022)

Net affordability

better

by $458 per month

MBA projects rates at the end of 2024 to be 4.4%

https://bit.ly/3RK2DWd

. If a buyer refinances down to 4.4%, they will save an additional $431 per month.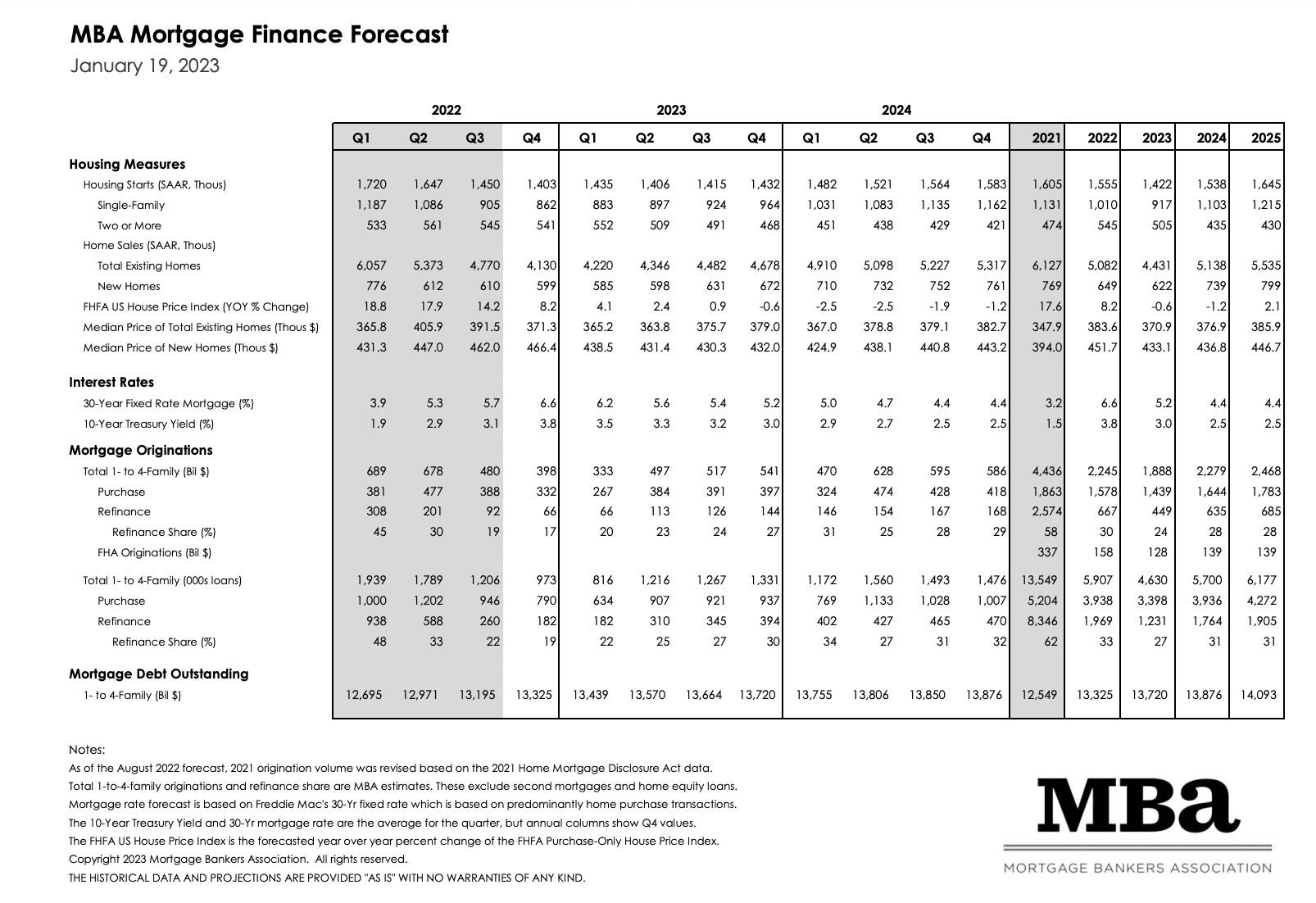 Extremely low rates are a thing of the past, and instead of dwelling on them, we need to look into the future. We are likely to see more demand in housing due to 1) decreasing rates, 2) increasing household formations, AND 3) increasing incomes, ANY one of these 3 factors will drive up prices – all 3 of these acting together will surely command a competitive buying market. Buying before another busy market with the upside to refinance when rates come back down means that time to act is now.